From left to right: Kent Barnheiser, Ruth Vossman Barnheiser, Stuart Weinberg (and lanyard), Amy Barnheiser Waddell, Steve Waddell holding daughter Audrey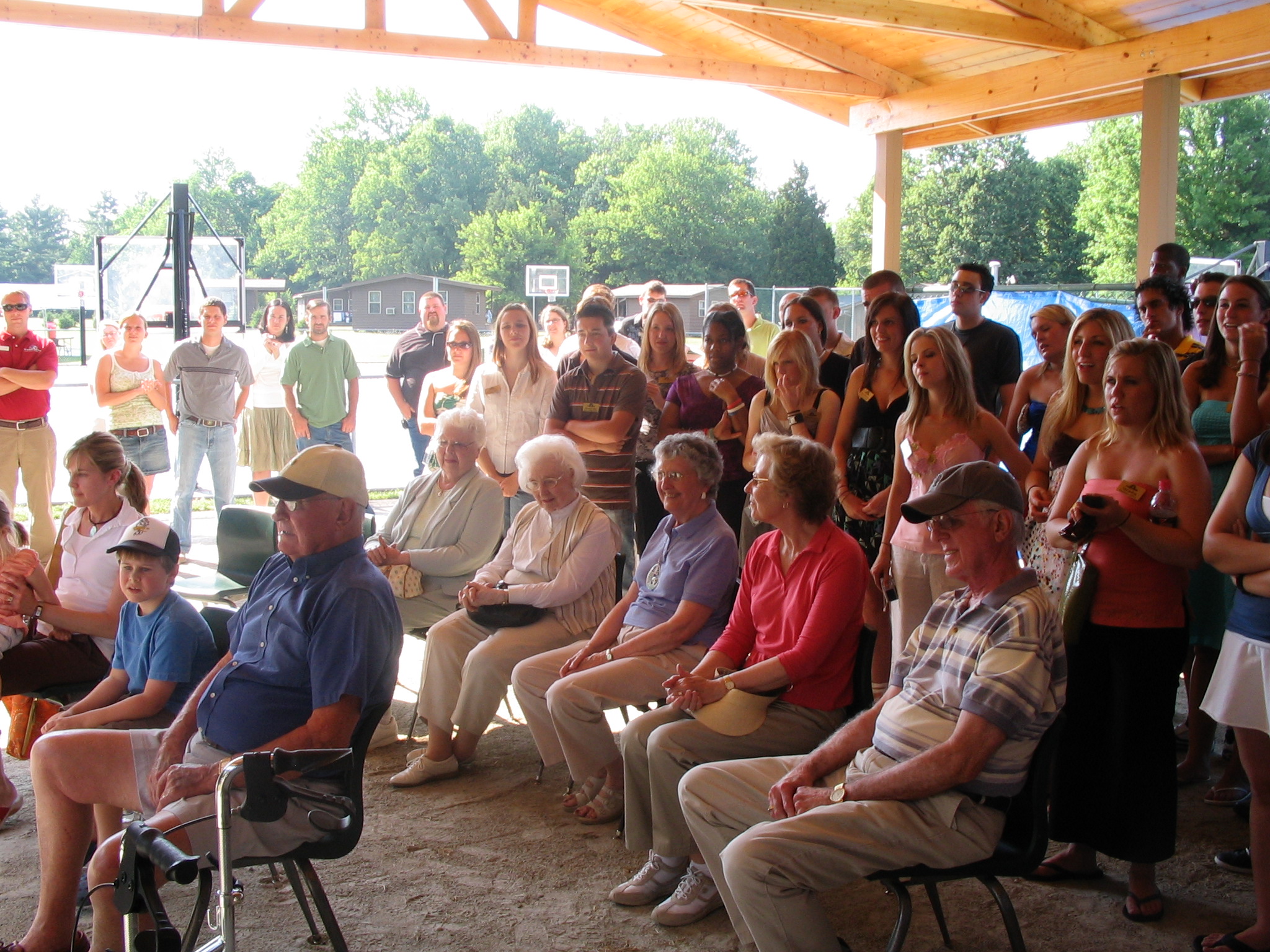 1st row sitting, left to right: Amy, 6-yr-old son Rhys, Frank Root; 2nd row sitting, left to right: Phyllis Erbaugh, Mary Helen Lecklider, Marilyn Singerman, Ruth, Kent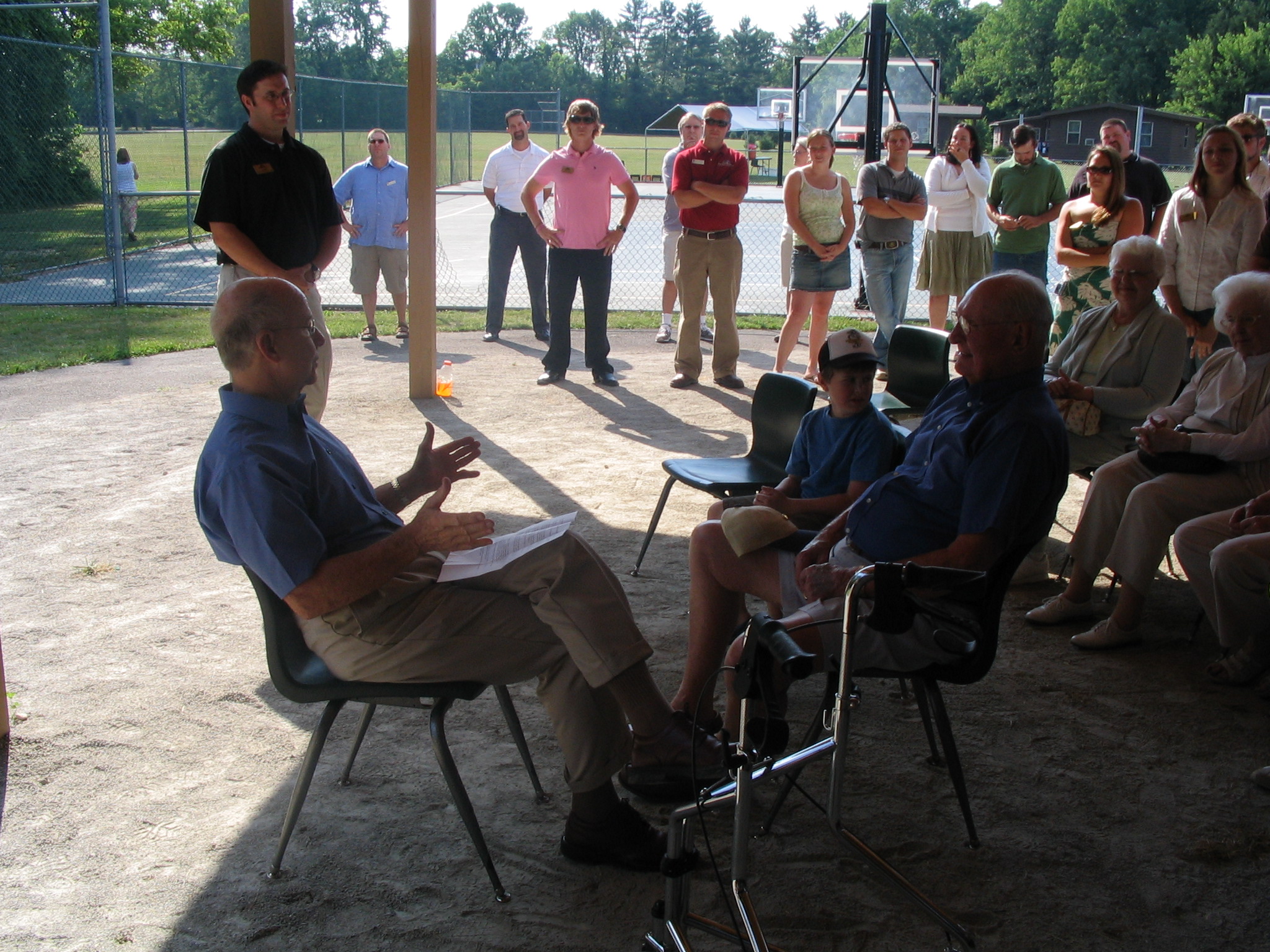 Jack Singerman, sitting, with Executive Director Jeff Merhige standing behind him.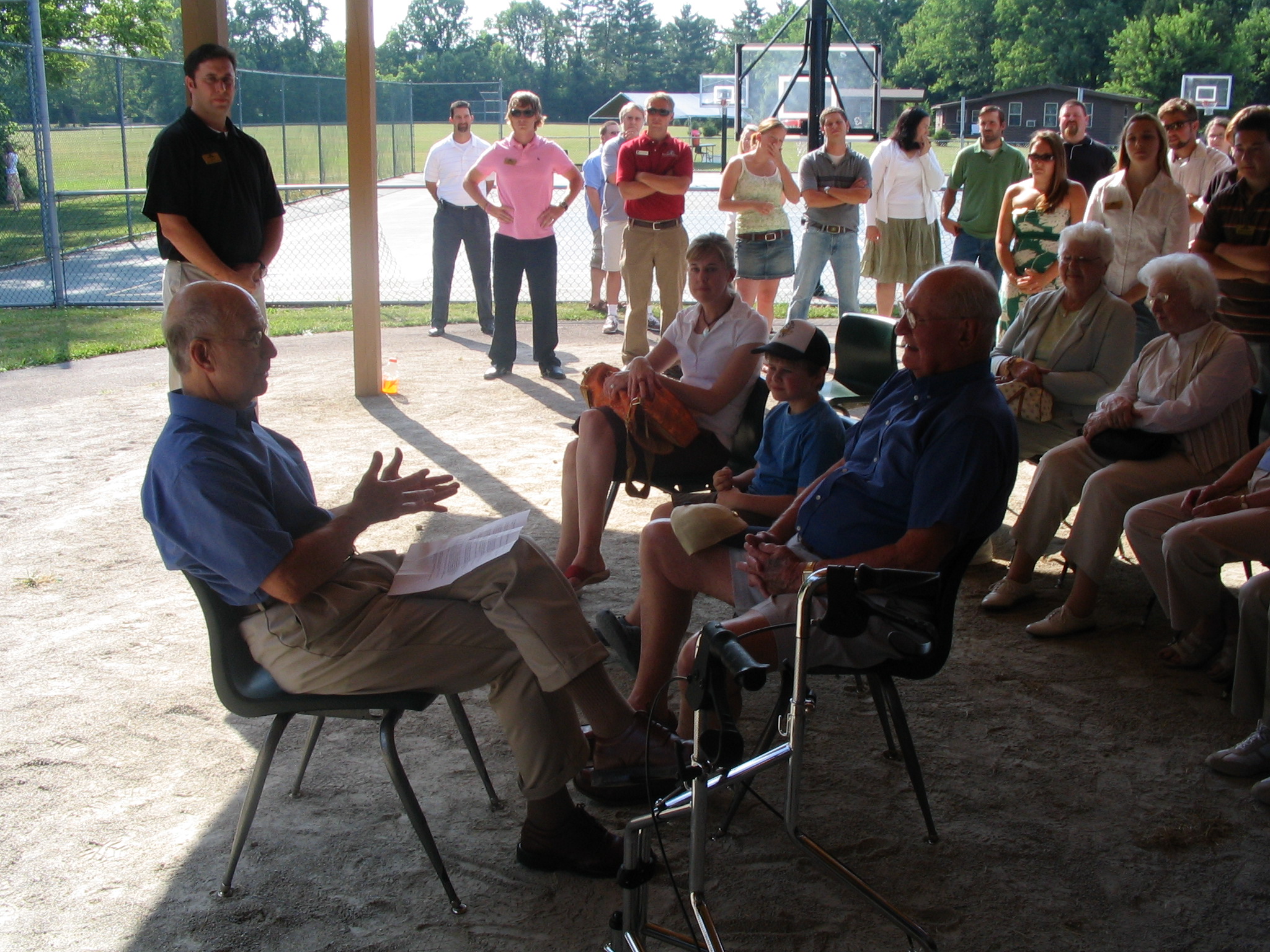 Jack continues to tell stories about Kent, with notes on his lap, striking a pose similar to when he led his summer staff meetings in the 1960's?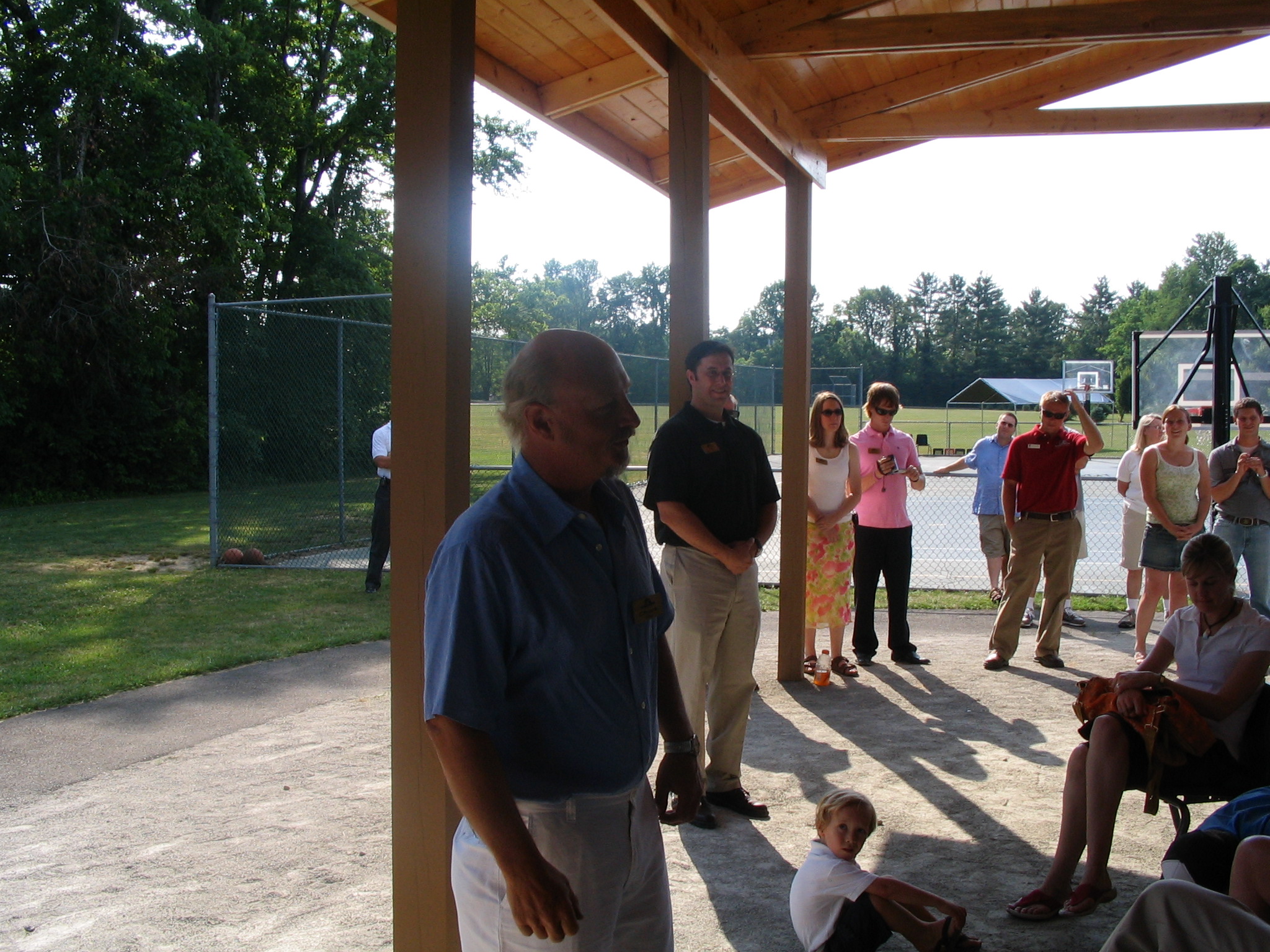 Chuck Snyder sharing additional stories of Kent and his relationship to the poolhouse.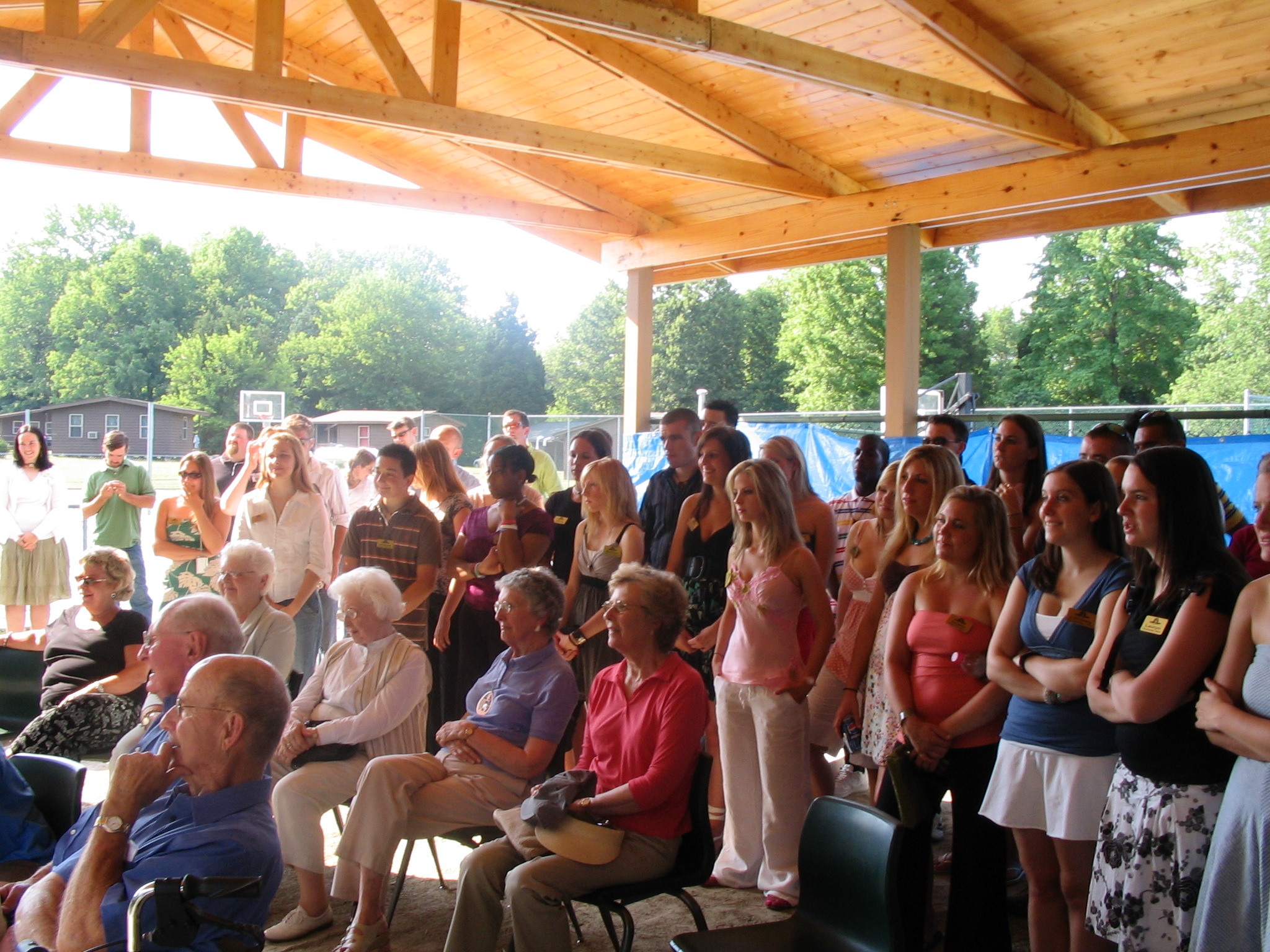 Jack, guests, and the 2007 Summer Staff listen as Kent talks to the group.
Rhys, Amy and Kent just prior to the ribbon-cutting, with the flagpole and Jack Singerman Lodge in the background.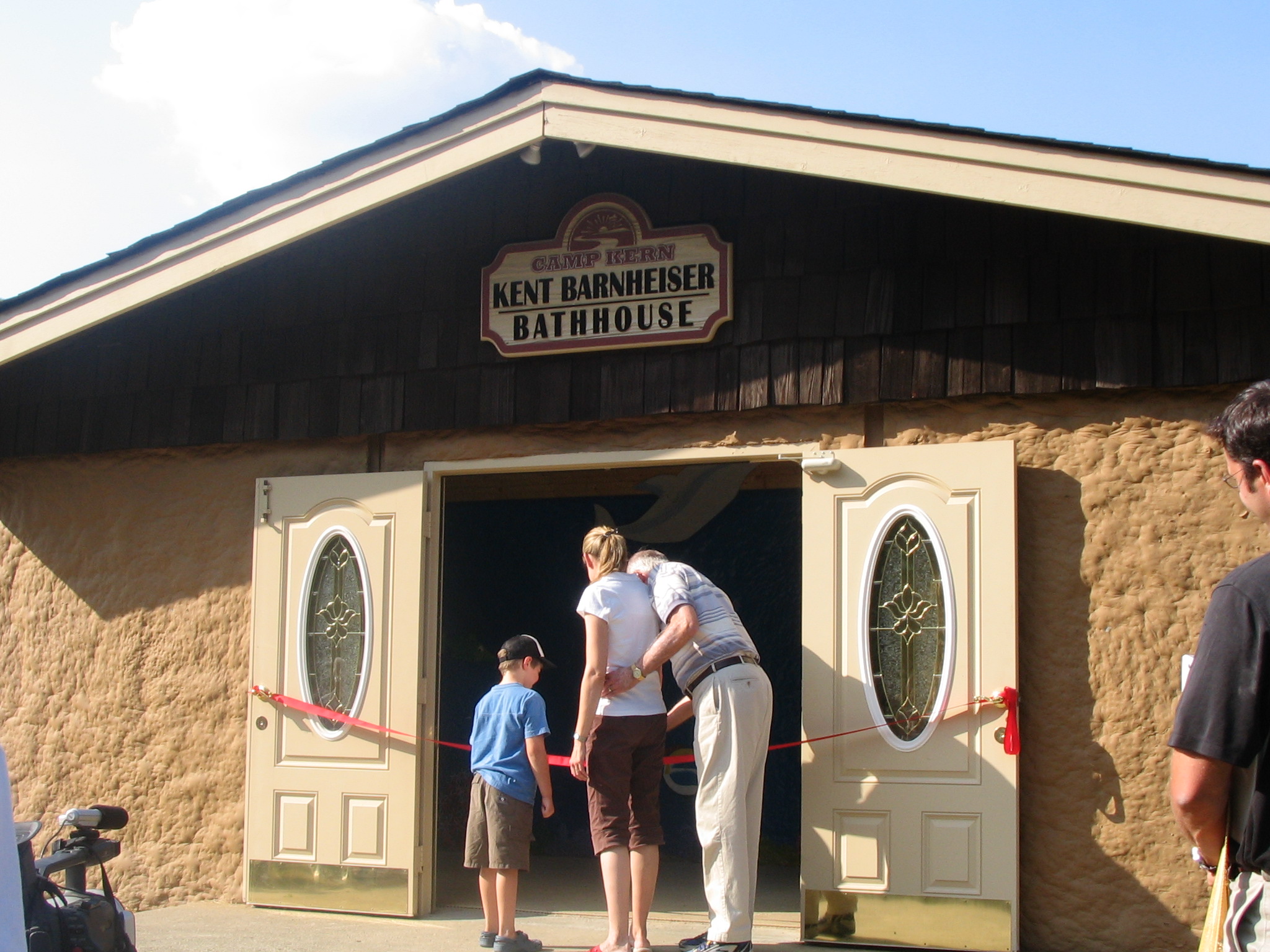 Rhys, Amy and Kent cut the ribbon to dedicate the Kent Barnheiser Bathhouse.